Although Lyrica (pregabalin) is not a narcotic painkiller, long-term and uncontrolled use can lead to psychological and physical dependence. This article discusses the recognition, diagnosis, and treatment of Lyrica addiction.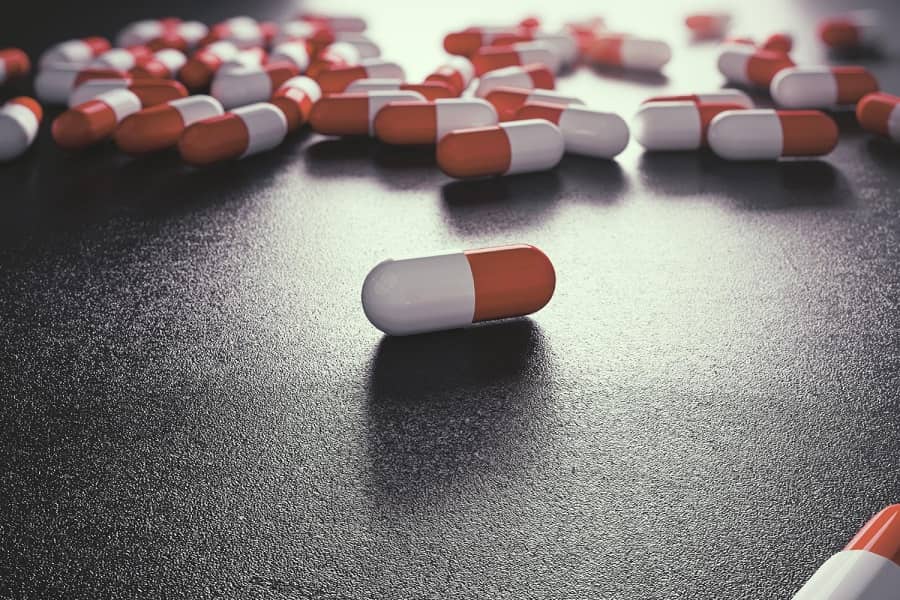 What Is Lyrica
Lyrica is the brand name of the drug pregabalin. Lyrica belongs to a drug class called anticonvulsants. It is an FDA-approved drug and works by slowing down the exaggerated impulses in the brain caused by convulsions or seizures. Lyrica also modifies pain pathways across the nervous system in diseases like fibromyalgia and neuropathic pain. It is available in capsule format or liquid solution.
Lyrica Analogs
There are several pregabalin analogs, some of them are:
Vigabatrin
Gabapentin
Zonisamide
Perampanel
Levetiracetam
Lamotrigine
Topiramate
The Effects of Lyrica Abuse
At first, it was unknown whether pregabalin had abuse potential, but it is now recognized that it can be addictive when abused. Lyrica is classified as a Schedule 5 prescription drug on the FDA drug list. Schedule 5 drugs can be controlled but they have a strong psychological and physical dependence. Some of the Lyrica abuse effects are:
Mental Effects
Suicidal thoughts
Confusion
Physical Effects
Allergic reactions
Itching
Blurred vision
Weight gain
Swelling of limbs
Dry thirsty mouth
Rhabdomyolysis (painful muscle breakdown)
Breathing problems
Symptoms and Signs of Lyrica Use
Lyrica has a very high potential for addiction because it causes intense euphoria, calmness, and relaxation. Some other signs and symptoms of Lyrica use are:
Using more drug than before
Slow breathing
Weight gain
Dizziness
Headache
Depression
Mood changes
Agitation
Restlessness
Bloatedness
Constipation
Weakness
Slurred speech
Lack of concentration on things
Lyrica Addiction Treatment Options
It's difficult to overcome Lyrica addiction because of the significant withdrawal symptoms. Treatment should be done at a certified inpatient or outpatient rehabilitation center like Dr.Vorobjev Clinic. The clinic has a calm and complete setup to treat Lyrica addiction without jeopardizing the patient's life. Treatment methods for Lyrica addiction include:
Medical treatment includes detoxification and Lyrica addiction withdrawal medications
Cognitive behavioral therapy
Motivational interviewing
Psychotherapy
Physiotherapy
Group therapy
Individual therapy
Support groups
Online communication and support from users who are also struggling with Lyrica addiction (Reddit, thematic forums)
Medical Treatment for Lyrica Addiction
The medical treatment method that minimizes Lyrica addiction withdrawal symptoms and speedy recovery include detoxification medicines to extract Lyrica from the blood.
Inpatient Treatment vs. Outpatient Treatment for Lyrica Addiction
Pregabalin addiction treatment should be done as early as possible at a good rehabilitation center. Treatment is planned as an inpatient or outpatient depending on the severity of the addiction, addiction time, and what the patient can afford.
Outpatient Lyrica Addiction Treatment:
The patient can receive therapy for their Lyrica addiction during OPD hours, which are from 8 am to 2 pm, without being admitted to the hospital.
The patient may leave after 2:00 pm.
The patient can continue to carry out their daily tasks.
The patient feels psychologically content because of their independence.
The patient is able to socialize with friends.
The patient can visit their family.
As part of social and family therapy, family and friends may also participate in the healing process.
The cost of the procedure is lower.
The patient can continue to make a living while receiving treatment.
Inpatient Lyrica Addiction Treatment:
The patient must check into a hospital.
The patient is supervised by a specialist around-the-clock and cannot leave until all treatments have been completed.
The patient is unable to work since they are entirely focused on their treatment.
Because the patient is focused, the treatment is more likely to be effective.
The patient can avoid any unfavorable company that causes anxiety.
The patient can stay away from anxiety-inducing family conflicts.
A multidisciplinary team of healthcare professionals oversees the patient's treatment.
Success rates are higher.
Process and Stages of Lyrica Addiction Treatment at Dr.Vorobjev Clinic
There are steps that must be followed during treatment to help with the speedy recovery of the patient. The process and stages for pregabalin addiction treatment are:
History of the Patient
We consider the patient's history, their signs and symptoms, and severity of their addiction.
Diagnosis of Lyrica Addiction
Diagnosis is made according to the history and toxicology report of the patient. An interview and a standard examination are conducted, and blood and urine samples are taken for analysis. A multi-professional treatment plan is started.
Lyrica Detoxification Treatment
Treatment for people addicted to pregabalin begins with detoxification. Detox cleanses the patient's body of the drug, avoiding withdrawal symptoms.
Psychotherapy Sessions
After detoxification, psychotherapy sessions help to get the patient mentally strong.
Cognitive Behavioral Therapy
It helps the patient understand the severity of their disease and how to make their thoughts more positive.
Motivational Interviewing
This helps to motivate the patient and reduce their chances of a relapse.
Physiotherapy
This makes the patient physically fit for a speedy recovery from Lyrica addiction. Dr.Vorobjev is one of the few clinics in the world that offers this type of treatment.
Interactive Group therapy
Group therapy helps the patient to interact with other people. This improves their communication skills so that they don't feel lonely. Loneliness is a big contributor to addiction.
Post Treatment sessions and Follow-Up
Dr.Vorobjev's clinic provides follow-up to check in with the patient and make sure they have adopted a good lifestyle.
Average Length of Lyrica Addiction Treatment
There is no fixed duration for the treatment of Lyrica addiction. It depends on the following factors:
Research and statistics show that the average duration of treatment for Lyrica addiction can be between 28 days to 3 months in an inpatient rehabilitation facility.
Effectiveness of Treatment for Lyrica Addiction
We follow international standards to make sure that our Lyrica addiction treatment is effective. The following elements are part of the criteria:
The effectiveness of Lyrica addiction treatment is determined by how quickly this criterion improves.
Cost of Lyrica Addiction Treatment
The cost of the treatment depends on the following factors:
Duration of the treatment
Inpatient or outpatient treatment
Type of therapy provided
Dr.Vorobjev Clinic is one of the best clinics in the world that provides the most effective treatment. The cost of treatment in our clinic starts from 2700 €. Get more information by calling us for a free consultation.
Patents and Certificates
Dr. Vorobjev is a Drug, Alcohol & Addiction Counselor Certification (DAACC) accredited clinic with a talented multi-professional team to counter the vicious cycle of Lyrica addiction.
Doctors
Dr.Vorobjev Clinic has a number of professional doctors from all over the world. They provide multi-professional treatment to patients that help them overcome the vicious cycle of Lyrica addiction.
The doctors include:
General Medicine
Reanimatologists
Anesthesiologists
Occupational Therapists
Physiotherapists
Psychotherapists
Psychiatrists
Psychologists
Reviews