This article provides an overview of the drug, Flurazepam (generic name Dalmane), its use, tendency for abuse, and most effective options for treatment and rehabilitation.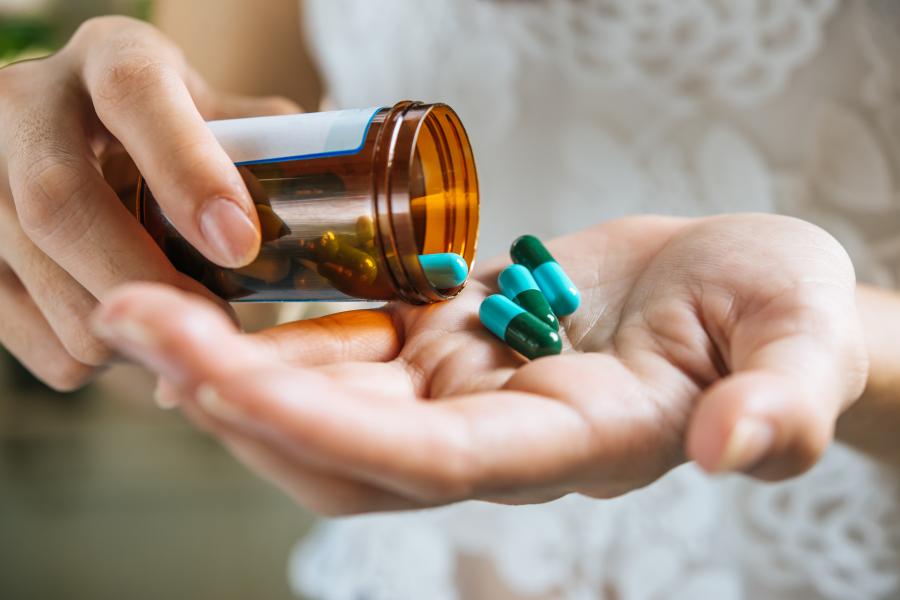 What Is Flurazepam
Flurazepam (Dalmane) is part of a class of medication called benzodiazepines, generally called tranquilizers. Available statistics show that it is one of the most abused benzodiazepines because of its availability. It is a long-acting benzodiazepine with the duration of effects lasting up to 12-16 hours. In Dalmane overdose, the drug can remain in the bloodstream for several days.liquid form.
Indications for Use
Benzodiazepines slow down brain activity and, as a result, calm the brain. Through this mechanism, they have a wide variety of indications including anxiety disorders, seizure disorders, insomnia, and alcohol withdrawal.
Flurazepam, marketed under one of the brand names Dalmane, is a hypnotic agent used in the short-term treatment of sleeplessness or insomnia. This medication was the first benzodiazepine to be authorized as a hypnotic by the FDA. Hypnotics are frequently prescribed by medical professionals to treat insomnia, but it should only be used for one to two weeks at a time.
Flurazepam Analogs
Some medications which are similar to Flurazepam in structure and effects are Temazepam, Triazolam, Methaqualone, and Barbiturates.
The Effects of Flurazepam Abuse
Addiction involves all aspects of a person's life, including their emotional, behavioral, social, and physical elements. Drug dependency, which is the continued use of a drug despite a doctor's advice, is a physical indication of continued drug use or abuse. When someone is addicted to Flurazepam, they are powerless over their drug use.
Addiction is several failed attempts to stop using the medication and taking more than was intended at one time, and for a longer period. Patients could experience fatal Flurazepam side effects in the long term or severe Flurazepam withdrawal symptoms. They might live an abnormal life and struggle to carry out their daily tasks. When this happens, they should seek professional help.
Some of the short-term and long-term side effects of Flurazepam are listed below:
Short-Term Effects
Headache

Light-headedness

Vomiting or nausea

Constipation

Dry mouth

Diarrhea

Day-time impairment (especially in the elderly)
Long-Term Effects
Dizziness

Falling

Rash or allergic reaction, which is rare

Weakness

Difficulty breathing or swallowing

Stomach cramps or heartburn

Lack of coordination
Signs and Symptoms of Flurazepam Use
Many users of this medicine report no significant side effects. Continuous use or abuse of the drug in some individuals might result in the following warning signs and symptoms, which can be fatal:
Psychological Symptoms
Hallucinations

Mood swings

Anxiety

Agitation

Confusion

Depression

Cognitive difficulties, memory loss

Suicidal thoughts
Physical Symptoms
Shaking

Sweating

Physical weakness

Vomiting

Throat, facial, tongue, or eye swelling

Diarrhea
Behavioral Symptoms
Talkativeness

Irritability (getting annoyed quickly, anger, or impatience)

Appetite loss, insomnia

Aggression
Flurazepam Addiction Treatment Options
As an addiction disorder rarely improves on its own, Flurazepam addiction will only become worse if untreated. These are the treatment options:
Medical Treatment for Flurazepam Addiction
Medical detoxification is the first step in rehabilitation, and involves safely removing the drug from a patient's system through pharmacologic means. The detox period is usually a few days or weeks. Flurazepam withdrawal symptoms often worsen over time, peaking a few days into the process and subsiding after about a week.
According to the Substance Abuse and Mental Health Services Administration, a combination of medication and therapy can successfully treat addiction disorders. Medical-assisted treatment (MAT) can help certain people who are dealing with addiction by supporting recovery and help prevent relapse.
Inpatient Treatment vs. Outpatient Treatment for Flurazepam Addiction
Patients who receive inpatient care must stay at our clinic facility under the constant supervision of a clinician. Throughout this process, they will receive medically-assisted detoxification. Medical professionals will provide them with the right knowledge to control withdrawal symptoms and any other significant signs and symptoms that may arise.
For patients with mild to moderate Flurazepam withdrawal symptoms, outpatient treatment is ideal. Medication and detoxification are part of this treatment. For mental and physical checkups, the patient is required to visit our clinic as directed by their clinician.
Process and Stages of Flurazepam Addiction Treatment at Dr.Vorobjev Clinic
We help patients every step of the way to achieve improved health and overall quality of life. Our team has transformed the lives of many individuals and will do whatever it takes to expedite a patient's recovery. To help them recover and live a normal life, we use cutting-edge, evidence-based therapy.
Diagnosis of Flurazepam Addiction
Diagnosis includes an initial interview to obtain information and get a general overview of the patient's case.
The screening and assessment phase involves a comprehensive screening test that includes physical and psychological evaluation and diagnostic tests, such as a blood sample to determine the extent of the substance abuse and rule out the need for immediate intervention.
The evaluation process begins with gathering a history of the patient's Flurazepam use, including the onset of use, frequency, and dosage. Apart from assessing the patient's symptoms, the specialist may also gather information about factors that may have a significant impact on their treatment and recovery, such as underlying medical conditions, interpersonal issues, and socio-economic burdens.
We develop an individualized treatment plan that caters for the patient's unique needs. They are a part of the entire process, and we establish goals that are pertinent, time-based, and measurable to keep them motivated and engaged throughout therapy.
Detoxification
The negative side effects of Flurazepam are eliminated through detoxification. The patient's level of addiction determines how long the detoxification process will last.
Cognitive Behavioral Therapy (CBT)
CBT teaches patients to recognize negative thoughts and behavior patterns to address underlying issues that contribute to their addiction. CBT can help prevent relapses by rephrasing and altering their thoughts and behaviors.
Motivational Interviewing (MI)
MI helps identify a patient's reasons for wanting to change and address any resistance or ambivalence they may be feeling with the support of this collaborative therapy method between the treatment provider and patient. The interviewer works with the patient to increase commitment and motivation to work towards a certain goal through the MI method.
Family Therapy
At our clinic, we offer family counseling as a part of addiction treatment so that patients can start to mend and re-establish ties with their families.
Average Length of Flurazepam Addiction Treatment
The length of treatment is determined by several factors, including the patient's readiness, the stage at which intervention is initiated, economic and social factors. Treatment is based on the extent of the substance addiction, and varies between several weeks to twelve months.
Effectiveness of Treatment for Flurazepam Addiction
Our Flurazepam treatment program ensures that patients in our care reduce their cravings for the drug or stop taking it altogether, to improve their overall health and social function. This allows for adequate risk management to prevent relapse, and improves their overall quality of life.ow that it is a lifetime commitment to stay addiction free.
Cost of Flurazepam Addiction Treatment
We provide affordable treatment options depending on the needs of the patient and the duration of the treatment. The treatment cost starts from 2,700 €.
Doctors
Our qualified health care professionals who specialize in Flurazepam addiction, will provide patients with the help they need.
Regardless of their level of addiction, our compassionate and skilled specialists are committed to provide the full continuum of care to achieve the best results.
Patents and Certificates
We have a team of qualified experts who are certified as Alcohol, Drug, and Addiction Counselors (DAACC). Our knowledgeable specialist will plan the necessary care specifically for a patient's situation and will guide them through each step of their recovery.
Reviews