Due to chlordiazepoxide interaction and relaxing effect with the user's brain neurotransmitters, it can be an addiction-forming once abused. This guide will help you understand how chlordiazepoxide addiction happens, signs and symptoms of addiction, and the options for treatment.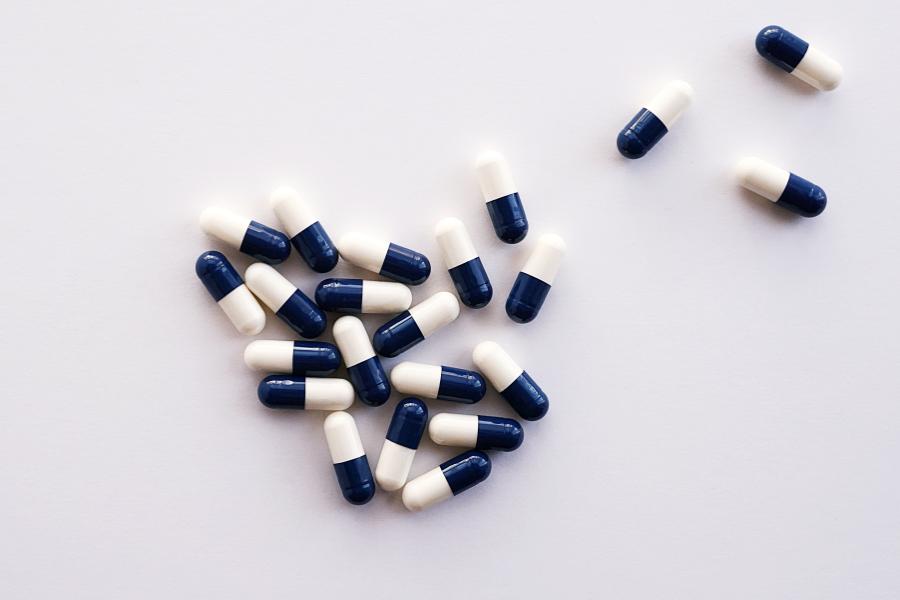 What Is Chlordiazepoxide
Chlordiazepoxide (Librium) is a drug from the benzodiazepine family. It is prescribed for the treatment of medical conditions such as alcohol withdrawal symptoms, insomnia, and anxiety. Librium works by affecting the central nervous system and brain, producing a sense of calmness. It is meant for short-term use.
Indications for Use
Anxiety and fear before surgery
Acute alcohol withdrawal symptoms
Irritable bowel syndrome
Insomnia
Chlordiazepoxide Analogs
Diazepam
Clorazepate
Flurazepam
The Effects of Chlordiazepoxide Abuse
Librium abuse has short-term and long-term effects that can negatively affect your mental and physical health. See below:
Short-Term Effects
Dizziness
Mood swings
A bit confusion
Slowed coordination
Long-Term Effects
Depression
Overdose
Physical dependence
Symptoms and Signs of Chlordiazepoxide Use
Knowing the signs and symptoms of addiction is helpful to recognize that treatment is needed. If you see yourself, your relative, or a friend experiencing some of the below signs and symptoms, you may need to see a specialist for Librium withdrawal treatment.
Physical Symptoms
Skin eruptions
Swelling
Constipation
Psychological Symptoms
Confusion / drowsiness
Depression
Hallucinations
Impaired cognitive abilities
Losing interest in normal activities/hobbies
Behavioral Symptoms
Drug cravings
Polydrug use
Suicidal behavior
Chlordiazepoxide Addiction Treatment Options
With the proper treatment prescribed by certified doctors, you will successfully beat Librium overdose addiction. There are a couple treatment options: Librium outpatient treatment and long-term treatment.
Medical Treatment
Medical detoxification is the first step for a patient starting addiction treatment. The procedure is monitored by a specialist ensuring safe withdrawal from the substance. Prescribed medications are used to ease the withdrawal symptoms as the substance leaves the body. Doctor-prescribed medications help to stabilize the brain, bodily functioning, and help control cravings.
Inpatient Treatment vs. Outpatient Treatment for Chlordiazepoxide Addiction
Inpatient treatment includes monitoring by doctors 24/7. The patient receives counseling services and medications, and also participates in group therapies. This treatment plan is commonly recommended for people with high chlordiazepoxide addiction and withdrawal symptoms.
Outpatient treatment includes individual and group counseling. Patients engaged in this treatment can also receive prescribed medication management services per healthcare instructions. This program allows the patient to schedule an appointment that suits their schedules and live in their home throughout the treatment. People with mild effects of substance addiction are prescribed outpatient treatment.
Process and Stages of Chlordiazepoxide Addiction Treatment in the Dr.Vorobjev Clinic
Addiction treatment is a program that occurs in stages. The following is a typical process in the Dr. Vorobjev Clinic:
Diagnosis of Chlordiazepoxide Addiction
The diagnosis starts by intake, which involves gathering patient information for admission. The specialist will gather your basic information, health history, and conduct a medical examination, which includes a drug screening test.
Next is a complete drug abuse evaluation, including when you started using the drug, how often you use it, signs, and symptoms. The last stage is developing the treatment plant as per personal needs.
Chlordiazepoxide Detoxification Treatment
This process helps to manage the withdrawal symptoms. The medications used during this program help keep the user comfortable while the substance leaves the body. Medically supervised detoxification prevents the dangerous complications of chlordiazepoxide withdrawal.
Inpatient Treatment
This step is recommended for patients with severe addiction or withdrawal. The patient will have to stay 24/7 in the clinic during this program.
Outpatient Treatment
An outpatient program may be recommended initially for patients with moderate dependence or be the next step after inpatient treatment. Outpatient sessions focus on drug abuse education, personal and group counseling. The patient is educated on fighting substance dependence and coping with it.
Aftercare
Aftercare helps maintain your sobriety after completing the treatment program. Aftercare includes ongoing counseling in support groups and support services.
Average Length of Chlordiazepoxide Addiction Treatment
The duration of Librium addiction treatment depends on the severity of the addiction, the duration of the drug abuse, the specifics of the patient's body and psyche, and the patient's adherence to treatment. The duration of treatment may last from a few weeks to a year.
Effectiveness of Treatment for Chlordiazepoxide Addiction
Comprehensive treatment of chlordiazepoxide abuse is effective in most cases and allows the patient to get rid of the addiction and return to a normal life.
Cost of Chlordiazepoxide Addiction Treatment
The cost of treatment depends on the severity of the addiction, the length of treatment, and the therapies chosen. Outpatient treatment is a bit cheaper than inpatient treatment. Treatment of Librium addiction at the Dr.Vorobjev Clinic starts at 2,700 €.
Doctors
Addiction is challenging to conquer without experts. The Dr. Vorobjev Clinic aims to safely improve the quality of your life by breaking your addiction habits. We have licensed medical professionals who understand each patient's problem and work to ensure you can freely control your life out of addiction. Meet our experts:
Marija Jovanovic — General Medicine
Oleksandra Korocanski — Reanimatologist and Anesthesiologist
Biljana Hadzic — Occupational Therapist
Blazenka Kuculovic Stijelja — Psychiatrist
Aleksandra NIkoloic — Psychologist
Marko Kovijanic — Medical Consultant
Patents and Certificates
We have experts who have successfully dealt with this type of problem before. We have certified and registered specialists to help our clients fight addiction and start a drug-free life. We are DAACC (Drug, Alcohol, and Addiction Counselor Certified) specialists; our treatment programs are effective and recognized worldwide.
Reviews