Clonazepam is prescribed to control seizures and symptoms of panic disorder. However, taking clonazepam can be addictive. Learn about the causes and symptoms of clonazepam addiction as well as the best strategies for treating it.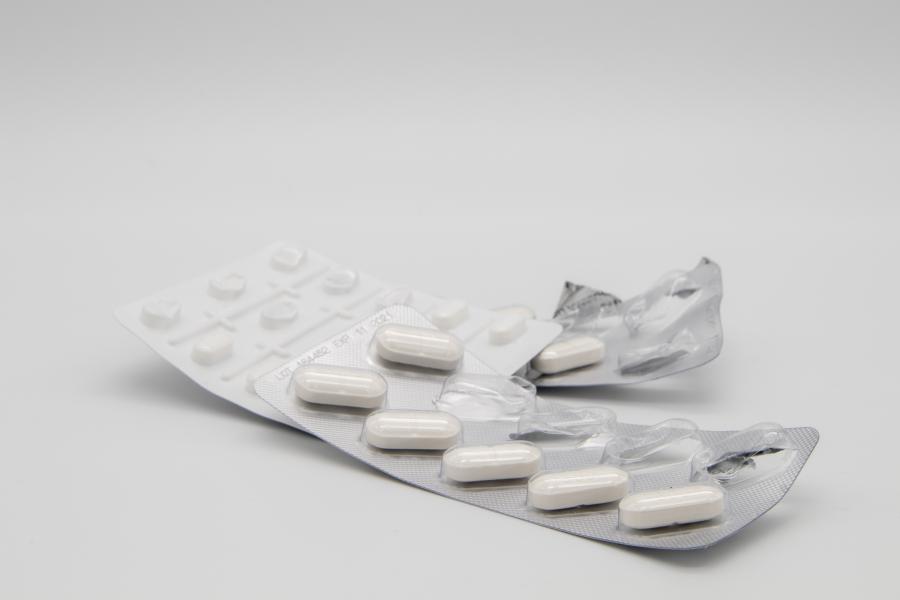 What Is Clonazepam
Clonazepam is a tranquilizer generally available at a pharmacy under the name Klonopin. It belongs to the drug class benzodiazepine. This medicine is mostly used as an anticonvulsant or antiepileptic drug and typically prescribed to control panic attacks and seizures. Doctors often combine it with other drugs to increase its clinical outcomes and reduce side effects.
Indications for Use
Clonazepam is an FDA-approved drug prescribed for panic attacks and seizures. It has a long-lasting and high-potency sedative effect, and is a strong agonist for gamma-aminobutyric acid (GABA-A) receptors. It also has anxiolytic and anticonvulsant properties, so is usually recommended for the treatment of tardive dyskinesia, akathisia, acute mania, restless leg syndrome, bruxism, sleep, and behavior disorders.
The Effects of Clonazepam Abuse
Clonazepam abuse has a strong and adverse effect on mental and physical health. Some clonazepam addiction symptoms may be short-term while others can be life-threatening.
Short-Term Effects
Fatigue

Sedation

Drowsiness

Dizziness

Depression

Confusion

Urinary frequency

Decreased libido
Long-Term Effects
Motor impairment (abnormal coordination, impaired balance)

Upper respiratory infection

Vertigo

Anxiety

Suicidal thoughts

Memory impairment

Dysarthria

Emotional blunting

Insomnia
Symptoms and Signs of Clonazepam Use
Dependence on this drug results in certain physical, psychological, and behavioral symptoms. Here are a few common symptoms and signs of clonazepam addiction.
Physical Symptoms
Insomnia

Fatigue

Muscle weakness

Seizures

Increased saliva

Frequent urination

Unsteadiness

Difficulty breathing

Skin rash

Restlessness
Psychological Symptoms
Hallucination

Short-term memory loss

Psychosis

Confusion

Poor concentration

Episodic memory loss

Depression
Behavioral Symptoms
Paradoxical disinhibition

Impulsive behavior

Aggression

Unusual excitement

Antisocial behavior
Clonazepam Addiction Treatment Options
Clonazepam treatment options generally include behavior therapy, psychotherapy, and medications. Inpatient treatment is the most common, but outpatient treatment is also effective.
Medical Treatment for Clonazepam Addiction
Clonazepam addiction symptoms are better controlled with the use of medicinal therapy along with addiction and behavioral therapy. It helps relieve the withdrawal symptoms or reduce the pleasure and desire of clonazepam.
Inpatient Treatment vs. Outpatient Treatment for Clonazepam Addiction
Clonazepam (Klonopin) addiction treatment mostly takes place under the strict supervision of medical staff. Inpatient treatment is done at the hospital, where patients are kept under the management and treatment of healthcare experts. Outpatient treatment is done at the home, where patients have the freedom to continue their daily activities with treatment. Your doctor will advise you on the best treatment option. Inpatient treatment is usually preferable for patients with more severe symptoms of addiction.
Medical Treatment for Codeine Addiction
Codeine detox treatment is prescribed to reduce or eliminate the possibility of withdrawal symptoms after its discontinuation. Symptoms of codeine withdrawal make it challenging to treat the addiction and pose a risk of relapse. Medical detoxification is supervised by experts where the dose of the drug is gradually tapered off over a period.
In some cases, codeine addiction treatment may involve the use of other medications.
Process and Stages of Clonazepam Addiction Treatment in Dr.Vorobjev Clinic
At Dr.Vorobjev Clinic, clonazepam addiction treatment plans are mostly divided into several medical and non-medical therapies. This involves many sessions which include diagnostic, medicinal use, psychotherapies, and follow-up sessions.
Diagnosis of Clonazepam Addiction
Before determining the treatment plan, the doctor will do a medical and psychological diagnosis. They will ask the patient when they started taking drugs, clonazepam addiction time, symptoms, and any medical conditions. The doctor will then put a treatment plan together with an appropriate detoxification method to clean the body from the drug's effects.
Clonazepam Detoxification Treatment
This is a period of critical care in which the patient is treated to clean the body from clonazepam. Detoxification mostly happens at inpatient treatment facilities but can be done as an outpatient. During this period, if the patient shows significant withdrawal effects, it can be controlled by pharmacological and precautionary measures.
Psychological Therapy
During and after the careful detoxification process, patients go through several behavioral and cognitive counseling therapies to restore their mental abilities and physical health. Research-based statistical information suggests that drug addiction psychological therapy, behavior therapy, group, and community support are the best methods to control drug abuse.
Our expert counselors at Dr.Vorobjev Clinic are always available to help and care for our patients.
Average Length of Clonazepam Addiction Treatment
Clonazepam addiction recovery may depend on the patient's medical condition and mental stability. It may take a few weeks or months to recover completely from the effects of clonazepam addiction.
Effectiveness of Treatment for Clonazepam Addiction
Our clinic's comprehensive approach to addiction treatment has proven to be effective, as it addresses not only the symptoms of the disease, but also its cause. Our highly-qualified and supportive healthcare staff uses innovative methods and skillful counseling to help bring life back to a patient so they can live a healthy, and happy life.
Cost of Clonazepam Addiction Treatment
The cost of clonazepam addiction treatment may depend on the treatment plans, counseling sessions, and pharmacological methods. Outpatient treatment may cost less than inpatient treatment. The cost of the programs in our clinic starts from 2,700 €.
Doctors
Doctors at the Dr.Vorobjev Clinic are highly qualified and skilled with many years of experience in their related fields. Medical and paramedical staff are qualified from world-renowned institutes and have the best clinical practice. Our team of doctors, psychologists, and nurses are friendly, supportive, and experienced in the treatment of addiction and psychological disorders.
Patents and Certificates
Dr.Vorobjev clinic was founded in 1999, and since then, we have provided life-changing and life-saving treatment to hundreds of patients a year. Our doctors are all licensed to provide healthcare and mental health services. Because of our high-quality rehabilitation center, the most effective treatment processes, and patient satisfaction, we won the international quality award (International Quality Summit) in the gold category in 2018 in New York. We also won the Rose of Paracelsus award in Brussels for our contribution to public health.
Reviews