Ibogaine is a substance derived from a shrub which is found in West Africa. It is a psychoactive substance which has psychedelic effects. While originally used by the inhabitants of its native area for ceremonies and rituals, it has become an option in the treatment of drug addiction.
Due to its natural properties, ibogaine is able to place its users into a psychedelic state. This reduces the withdrawal symptoms that the patient may experience related to drug addiction, and thus can help with overcoming cravings.
Ibogaine's greatest advantage is that it helps to resolve the psychological symptoms of addiction, reduces the desire for drugs, and greatly affects success in recovery. Ibogaine acts on receptors on two main neurotransmitters, serotonin, and dopamine. These two receptors are responsible for the feeling of happiness and self-confidence, which is why Ibogaine has proved to be very effective in treating addictive disorders.
The potential of substance abuse treatment using ibogaine becomes evident in this light. This is particularly for opioid addiction. However, dependence on other substances such as meth, alcohol and even nicotine have shown progress with ibogaine treatment.
Reading through this article will inform you on several facets around ibogaine use for addiction treatment. This involves discussing its effects and treatment options.
What Are the Properties of Ibogaine & How Does Ibogaine Work?
Ibogaine is a substance derived from species of shrub plant the scientific name of which is Tabernanthe iboga, and is referred to regularly as "Iboga".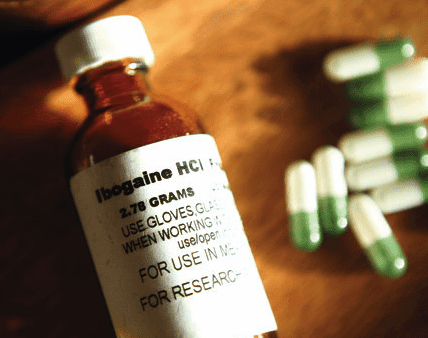 Ibogaine helps to get rid of psychological addiction due to its transient metabolite noribogaine. It increases the level of dopamine and serotonin, thus creating a sense of well-being while at the same time reducing the desire for drugs.
Addiction is both mental and physical illness. Ibogaine's greatest advantage is that it helps to resolve the psychological symptoms of addiction, reduces the desire for drugs, and greatly affects success in recovery. Ibogaine completely restarts the brain of addicts. Long-term use of the drug disrupts normal brain chemistry while ibogaine manages to make patients "revive" suppressed and forgotten emotions and reaches the subconscious of the addict, helping him to see his life from another perspective. Addicts speak of how they feel waves of energy that bring relief from withdrawal symptoms. It also puts them into a stay of clarity with visual hallucinations. It provides a clear insight into their addiction and how life can be without it. This introspection is potent and acts well in tackling the addiction in the long-term. In this way, addicts can cope with repressed traumas, which were possibly the "triggers" of addiction.
Also, ibogaine binds to chemical receptors in the brain and normalizes their activity. Thus, the chemical balance returns to its natural level, and the neurotransmitter functions, disturbed by the use of drugs, are regenerated. Serotonin and dopamine are two neurotransmitters, which are chemicals in the brain, which are generally associated with pleasure or 'reward'. In animal models, when ibogaine was administered, the levels of dopamine they had was significantly reduced. Research also shows that serotonin is allowed to act for longer in the presence of ibogaine.
This type of recovery takes a more extended period then without the use of Ibogaine, but thanks to it, the achieved effect makes coping with that difficult period easier.
You can contact a specialist to get a free online consultation about the drug addiction treatment with ibogaine, its duration and results for your specific case >>>
What Is the Experience of Using Ibogaine?
Some of the studies done on ibogaine have shown significant efficacy in regards to reducing cravings and withdrawal symptoms. The participants in these studies said that they felt a significant reduction in these features even after a few hours of using it. They said that ibogaine provided them heightened insight into how their behaviour had changed due to their addiction, and the impact it has on the people around them.
The effects that a person who uses ibogaine feels are dependent on the dosage that was used. For a dosage of 15-20mg, the effects can last up to or more than 24 hours. It is experienced in three phases, which are the acute phase, the evaluative/reflective phase, and the residual stimulation phase.
Acute Phase
Evaluative Phase
Residual Stimulation Phase
Time of Onset

1 to 3 hours

4 to 8 hours

12 to 24 hours

Duration of Action

4 to 8 hours

8 to 20 hours

24 to 72 hours

Features

Visual and auditory hallucinations

Visually experiencing memories

Dreamlike state

Evaluation of acute phase experiences

Irritability at stimuli

Neutral mood

Reduced psychedelic symptoms

Decreased desire for sleep

Increased vigilance
What Are the Risks of Ibogaine Use?
There have not been enough studies done on ibogaine to obtain exhaustive information about the adverse effects it may cause. However, some of the potential side effects have been documented from the studies that have been done, and from first-hand accounts of people who have used it. Individuals with health issues like heart disease, should only use ibogaine under the care of experienced professionals, as it can potentially complicate those conditions.
Individuals on uncontrolled ibogaine intake may experience the following major adverse effects:
Ataxia (difficulty controlling muscle movement)

Bradycardia (decreased heart rate)

Cardiac arrhythmias

(irregular heartbeat)

Seizures
The following are minor side effects that can arise from ibogaine use:
Dry mouth

Nausea

Vomiting

Tremors
The Safety of Ibogaine
There is a common concept in clinical treatment as regards substances which may have serious side effects. It is that the benefit of such medication should outweigh the risks. This is commonly seen with chemotherapy drugs (drugs used to treat cancer), due to the intense side effects they can have.
Studies have been done to prove the efficacy of ibogaine in overcoming withdrawal symptoms. Also, due to the experience of using ibogaine in rehabilitation programs for more than 10 years, it was shown that ibogaine has a positive effect in treating addiction.
Based on inferences from animal studies, it is seen that at a well-calculated dosage, there is little risk in using ibogaine in healthy individuals. There may be risk in using ibogaine in patients with certain medical conditions, such as heart conditions, but this does not make it inherently unsafe.
In summary, when administered in carefully calculated dosages, ibogaine can be safe to use, with minimal to no noticeable side effects. This is why when ibogaine is used, it should be given by experienced and knowledgeable clinicians.
What Are the Treatment Options with Ibogaine?
Given that it is a natural substance, ibogaine changes the state of self-awareness. During the addiction treatment procedure with Ibogaine, patients talk to a psychologist and experience a true understanding of their lives and change the perspective and way they understand themselves. They are able to realize all the negative aspects of the drug.
At the rehab clinic, ibogaine is used as one of the most essential individual procedures for treating psychological addiction but can also be combined with other reliable treatments that eliminate the desire for drugs. For example, when added to other treatments for addiction to opioids, ibogaine can make the recovery process easier and more comfortable for the patient.
While drug detoxification solves only the physical part of the problem, and the mental part is most effectively resolved using ibogaine therapy. Relapse occurs most often due to psychological addiction, so the ibogaine procedure is therefore crucial.
Before each treatment, diagnosis and assessment of the physical and psychological condition of the patient are made. This allows creating the best treatment plan, tailored to each patient individually.
Developed precise dosages and treatment regimens for ibogaine are particularly for supervised use. During ibogaine therapy, patients' vital signs are monitored closely to ensure optimal safety in its use.
What Are the Phases of Treatment with Ibogaine?
1. Diagnostics
The initial and significant phase of treatment during which the physical condition and psychological state of the patient are assessed. This includes common medical tests and an internist examination, as well as psychodiagnostics (psychological tests are used to determine the level of addiction, the consequences of the use of substances on mental health, to detect the signs of psychological disorders, the presence of depression, the degree of motivation for healing, self-criticality, etc.)
2. Treatment plan
The team of doctors examines the results of diagnostics and develops treatment strategy. If there are risk factors or some chronic illness, additional tests are carried out
3. Preparation for the therapy
One day before the session, information on the patient and his life as well as on his overall health condition is collected through special psychological tests. Based on the results, the doctor prescribes the exact dose of Ibogaine.
4. Ibogaine therapy
At our clinic, we use only natural ibogaine, pure hydrochloride. It reaches its full effect 45 minutes after administration and the active treatment lasts 6 hours, after which the patient is under 24-hour supervision of doctors and nurses on duty. During treatment with Ibogaine, the doctor continually keeps track of the development of the situation and controls the conditions, and the patient is monitored for the pulse, oxygen level in the body, and the cardiac work.
5. Stabilization
The last step is treatment results evaluation and stabilization. The mental and physical condition of the patient has stabilized, preparations are made for discharge. Our team of specialists gives the family and the patient therapeutic advice for better functioning in the 12-month rehabilitation period.
6. Outpatient management
It is important to keep in touch with doctors for the next 12 months so that they can monitor the situation and possibly help in difficult times. Sometimes it is necessary to change the therapy, and it is always the goal to maintain a stable withdrawal. Regular monthly follow-ups, in the next 12 months, are critical to preserving and maintaining the results achieved by treatment at our clinic. Contact maintains between the patient, doctor, and psychologist for at least a year by phone, Skype, email, or in person. This time is considered enough time for the patient to adapt to the outside environment, to regenerate the body and the mind, and to regain self-confidence.
Treatment at Dr Vorobjev Clinic
Treatment with Ibogaine at our clinic is something that distinguishes us from others and is one of the most effective procedures in the field of treating addiction. This is testified to by hundreds of patients from all over the world who returned to their normal lives and their families after the treatment.
We only use medical Ibogaine HCL laboratory-tested in strictly controlled hospital conditions. The precise and safe dose needed for treatment is calculated by the experienced doctor thoroughly familiar with ibogaine.
At Dr Vorobjev clinic, professional staff is always at your disposal 24 hours a day and seven days a week. Doctors are certified anesthesiologists, psychiatrists, and psychologists with many years of experience. The security takes care of the safety of patients and staff. The facility is also under video surveillance.
Comfortable rooms fully equipped for staying are available to patients, and their accompanying person may also stay at the clinic. We assist foreign patients in the process of obtaining visas; the transportation from the airport or station to the clinic is also provided.
Every individual's story with addiction is different, and some patients will benefit greatly from ibogaine treatment in a professional ibogaine treatment centre. This may be the push that an addict needs to be on their way to kicking their dependence forever.
An important aspect of Ibogaine therapy is that patients are able to see their problem completely objectively and realistically. A person can see his life and perceive it fully for the first time, passing through the most diverse emotional states. In some situations, they feel guilty conscience for hurting dear people, and often they experience fears of the illness the drug can cause, at some point even visualizing their death. One starts to see the difference between good and bad; life becomes precious and filled with the true values ​​worth fighting for. We help people understand that they can start over and begin a normal and healthy life.
Get a free online consultation to learn whether addiction treatment with ibogaine will benefit your case >>>
Frequently Asked Questions About Ibogaine
Is Ibogaine Addictive?
There is no evidence that ibogaine has addictive properties. It does not possess the properties that make most illicit drugs desirable for continuous use, which makes it a perfect tool for battling dependence.
Is Ibogaine Useful Medically?
There are no known medical uses of ibogaine. While it has gained popularity as a drug for tackling psychological addiction in opioid addicts, it can also be used for individuals who want to correct harmful behaviours in their lives.
How Is Ibogaine Administered?
Ibogaine is taken orally, in a dosage carefully measured by the doctor.
Published on April 8, 2021
The latest from our blog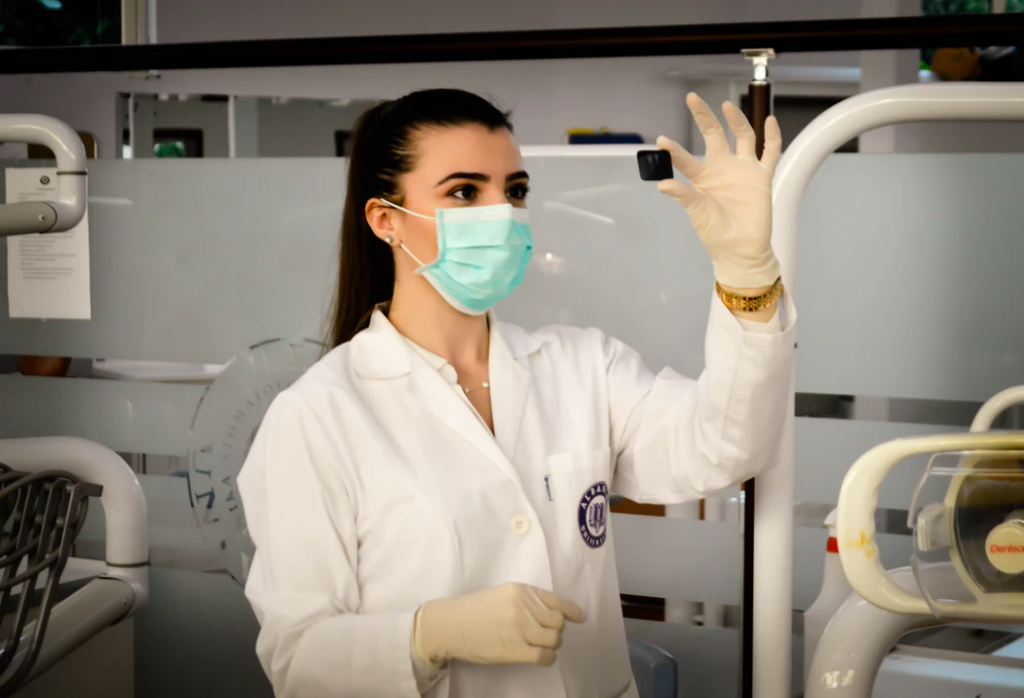 Opiate Detox Treatment: Waismann Method
What is the Waismann Method?How does the Waismann Method work?Is Waismann detox safe?Opioid addiction treatment with the Waismann MethodFrequently asked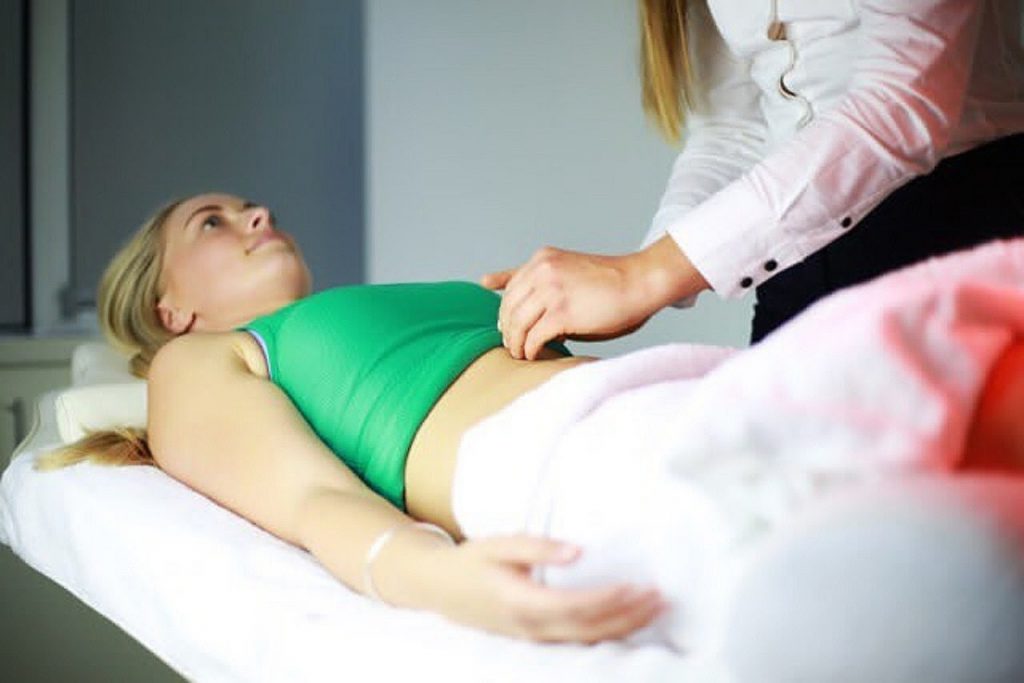 Antabuse Implants for Alcoholism Treatment
What are Antabuse implants and how do they work?How many types of implants exist?Disulfiram implantsNaltrexone implantsCan an implant for alcoholism